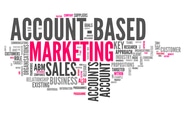 It's amazing how the dialog of Account Based Marketing has changed over a short period of time. While ABM is still seen as a tremendous growth opportunity for B2B marketers, it's no longer just about IP based ad targeting. Many new players are coming into the game, expanding the capabilities and impact of this strategy.
Another part of this article that I take pause to, is the identification of this as being a quantum leap in strategy. Consider this – are sales teams often aligned against account targets? Sure! And, they have been for generations. To me this feels more like a strategic choice to better align marketing efforts to sales approach. And… it just makes a lot of sense!
Account-based marketing (ABM) is being adopted at a much larger scale than ever before. So here's a look into why account-based marketing will be one of the biggest revenue drivers for B2B business in the very near future.
Source: The 5 Things to Know About Account-Based Marketing | ClickZ