We're your ABM Sherpa… your guide to the Summit of High-Performance ABM
Only 52% of Mt. Everest summit attempts are successful. And that's the good news! Our ABM research shows that only 18% of programs actually produce measurable, high revenue impact. The "Summit."
Those who make it to the revenue summit of High-Performance ABM get prepared by planning and training to accommodate for variable conditions, and can adjust for specific objectives, necessary strategy & planning, account selection, data & insights, content personalization, orchestration, measurement, etc, etc…
Whichever route you chose, please remember The Three Rules of Mountaineering:
It's always further than it looks
It's always taller than it looks
It's always harder than it looks
A large reason for the lack of advancement with ABM falls on the guide, the "Sherpa." Some companies hire the equipment guide (SaaS vendor), others give an internal resource the time to find a trail, and some hire a consultant who always promises the summit is just around the corner. None possess the map to the revenue summit. None are going to "connect the dots" to ensure YOUR goals are met.
Learn more about our ABM Pilot Program
Simple, just drop us a line. We'd love to learn more about your specific use case, happy to sign a mutual NDA.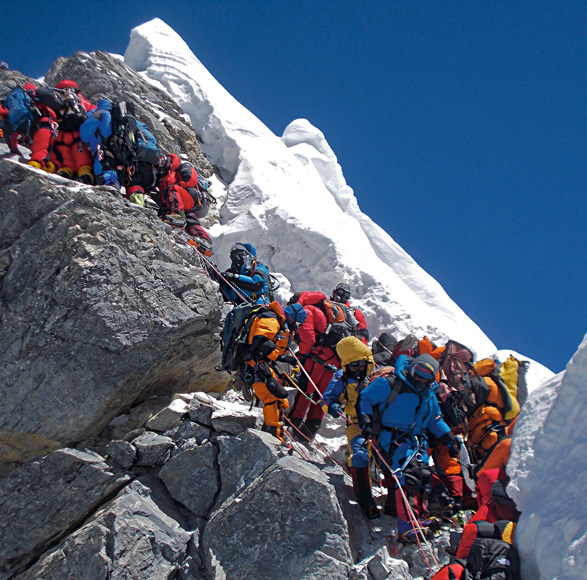 We're Built For ABM Pilots
The team at the ABM Consortium is your equiped Sherpa, we've reached the summit countless times, and have research hundreds of other attempts so we can come to you with fact-based, vendor agnostic, paths.
Whether you are implementing High-Performance ABM or climbing a large mountain, there are many route options. You could "wing it" or hit the trail without the benefit of experience, but the cost is too great, the path too dangerous.
Our goal is to help you leap over trial and error learning and build a solid foundation and framework… then teach your team to become the "Sherpa".