HIGH-PERFORMANCE ACCOUNT BASED MARKETING
Not your typical vendor self-promotion love fest, we're 100% dedicated to "High-Performance Account-Based Marketing" and building the confidence of B2B Marketers around the world to achieve this! We get beyond the narrow, platform-centric blather and confusion to provide fact-based, research-driven advice for you to win. We offer workshops, templates, research reports, white papers, and a daily dose of reality to this hype-driven market. Subscribe today!
Connect on Twitter

Join our LinkedIn Group

Subscribe to our Newsletter

ABM Consortium By The Numbers
ABM Practitioners Engaged
Continents Where Members Live
ABM RESEARCH, WHITEPAPERS & ARTICLES
Scale is NOT a substitute for intimacy
ABM Consortium teamed up with the folks at PFL to write our most recent piece of content.
Everyone expects an email, display ad, or call from you. That's why the industry of buyers have constructed SPAM filters, ad blockers and do not call lists. Automating these options, to make them cheaper and more prolific misses the point… they're being avoided, ignored and resented.
This report will help you unpack the rationale for why this connection gap occurs and offers a clear path forward, to rise above the noise of distraction and truly engage your target accounts.
Learn how 18% of ABM programs dominate their competitors
Account-Based Marketing is no longer the "checkbox" for success. How you deploy your program leads directly to the results you'll receive.
In this research report we engaged 500 ABM practitioners across five continents. Our goal was to identify high-performance ABM programs and isolate the strategies and tactics that they do differently… so you can benefit directly from their experience.
The ABM Data Management Process
Does your ABM program suffer from its' inability to identify the needs of Target Accounts? Do you think your marketing automation platform is confusing those target accounts because they're embedded in an unknown number of irrelevant nurturing flows? If so, check out the first-ever ABM Data Management Process, a framework for managing your ABM program impact.
Our Blog
Check out other great articles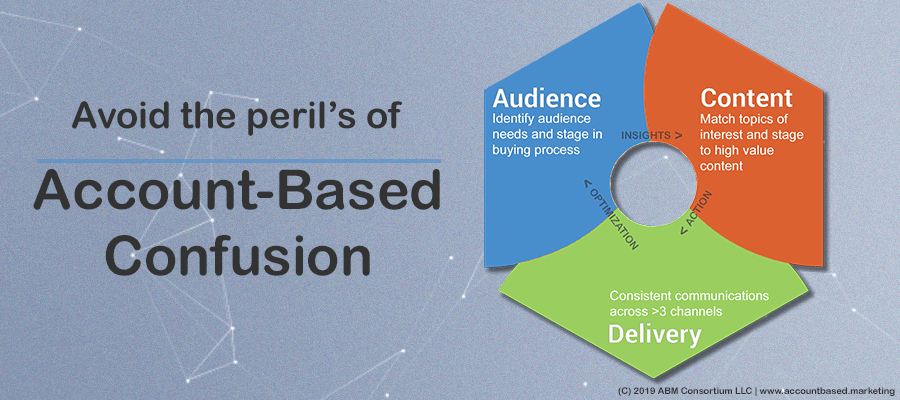 Every organization has a finite audience who hear their value propositions better… find it more valuable… are willing to pay more for it… and need it faster. Simplifying the cacophony of confusion in the market, ABM is nothing more or less than the strategy to...